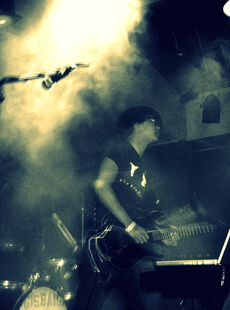 Matthew began his musical career starting with taking up piano since the age of 9, and since then he's kept up with his musical studies, picking up percussion, drumset and eventually guitar. Matthew soon learned that his real talent was composing and producing music of various styles for TV, commercials, movies and video games. He also performed at several venues in the DC area as well as some venues in Downtown Boston. Matthew graduated from Berklee College of Music with a degree in Film Scoring with a minor concentrate in Video Game Music Production. Today, Matthew works as a freelance composer for professional media such as TV, film, and video games. Some of these game titles he has worked with have been featured and awarded by game and media critics everywhere. Some of these sites would include; IGN, Apple, Touch-Arcade and more!
Official Website
Edit
Ad blocker interference detected!
Wikia is a free-to-use site that makes money from advertising. We have a modified experience for viewers using ad blockers

Wikia is not accessible if you've made further modifications. Remove the custom ad blocker rule(s) and the page will load as expected.